Recent News
I am delighted, and very honoured, to be named as a Fellow of the International Council on Archives. The ICA Fellowship is the highest honour that the organisation can bestow on a member of the international archives' community, and I join a very august list of other Fellows.
This is particularly important to me, and I hope the profession of conservation, as I am the only Conservator on the list. I guess this is some kind of achievement!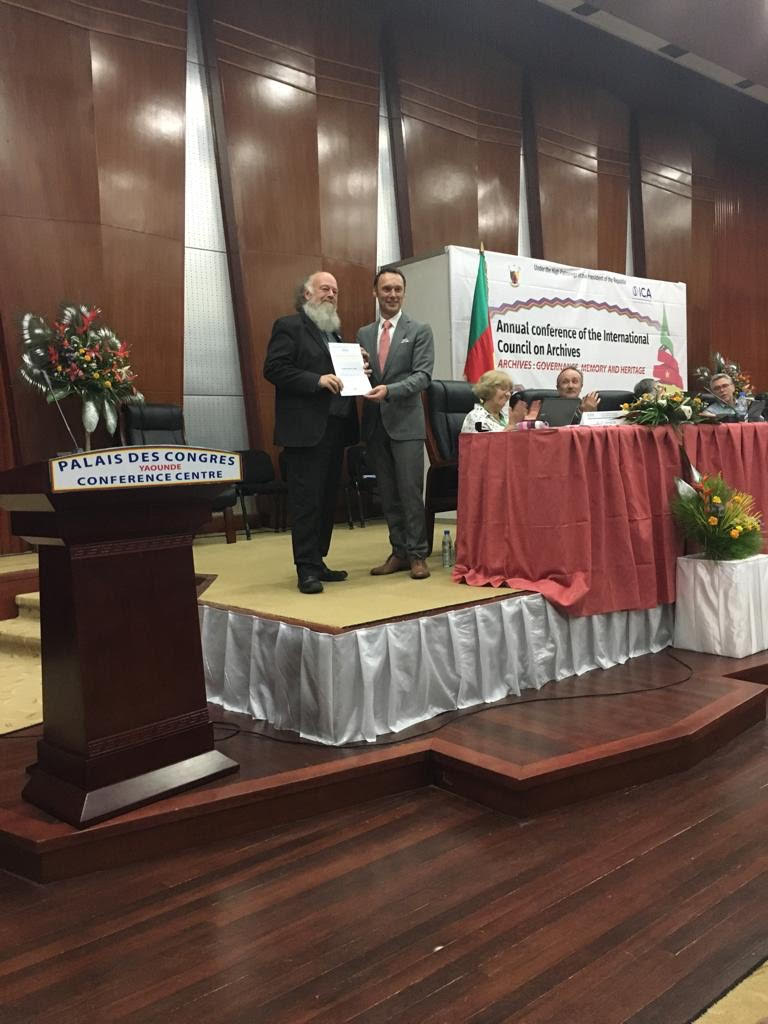 This was a double award evening as I also received a "Certificate of Recognition" for my work as chairperson of the ICA Expert Group on Archive Buildings and Environments - I stand down in January 2019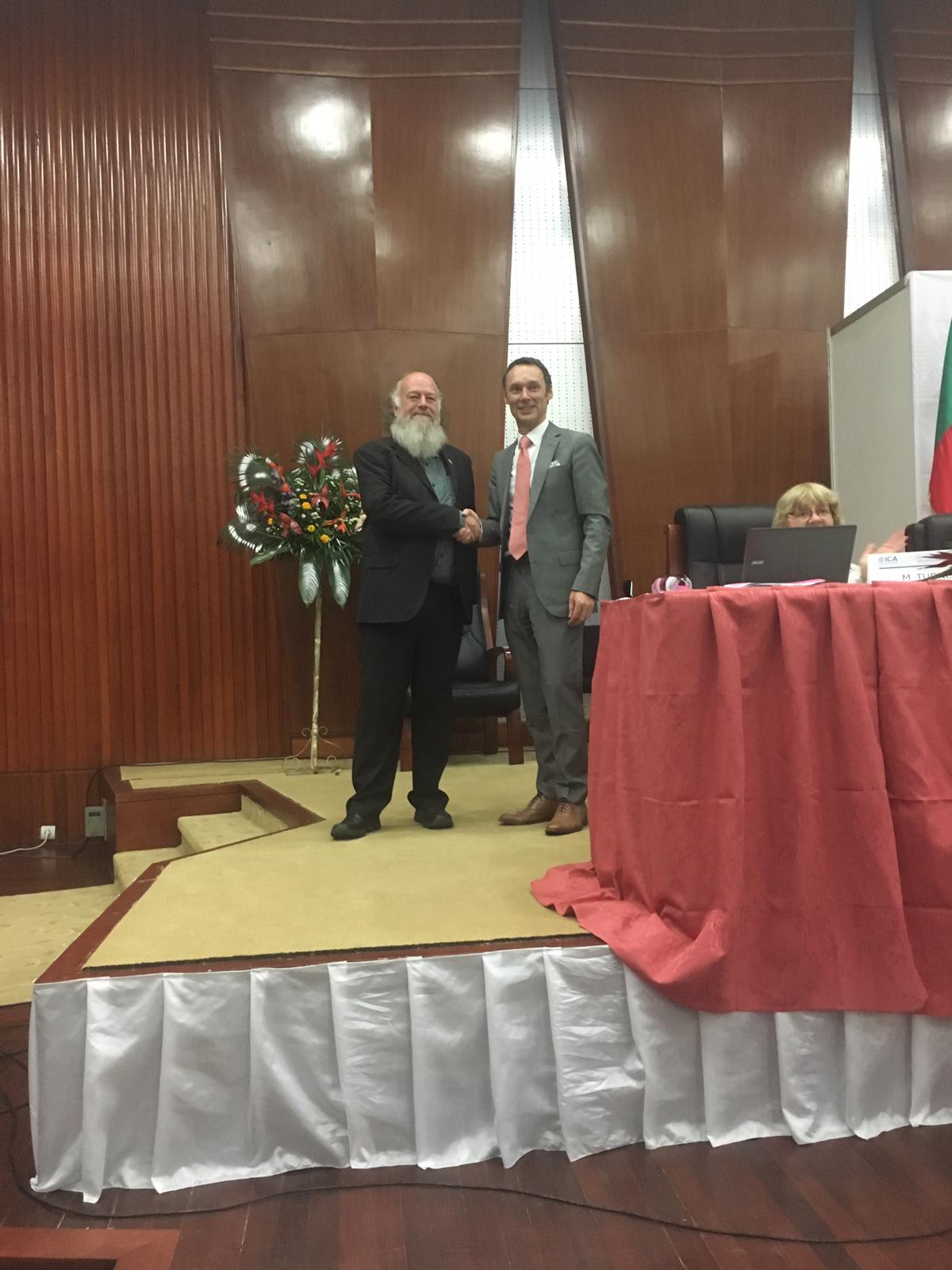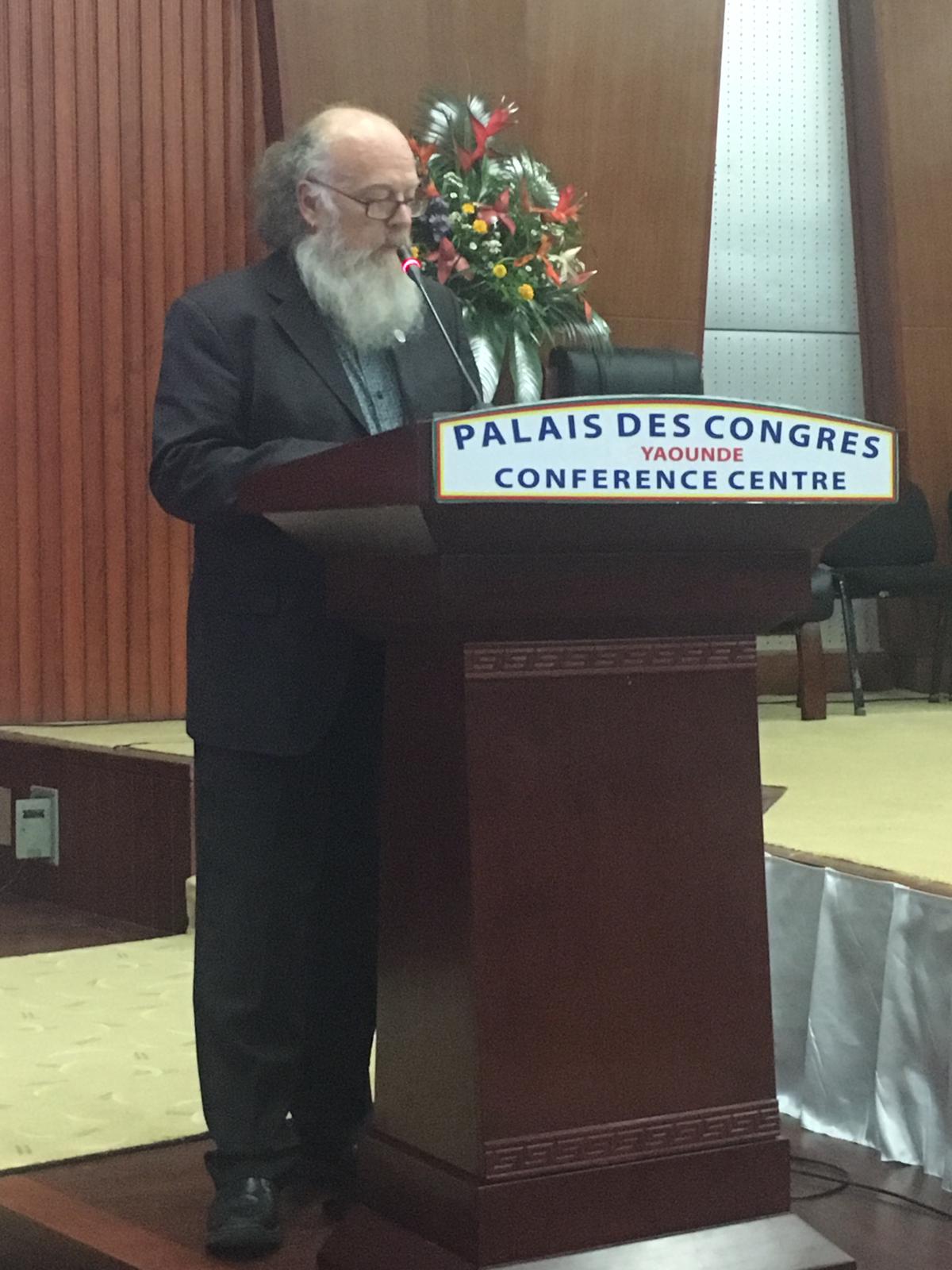 For my final conference as Chair of the Expert group, I presented a paper, "The stewardship of archives; is this objective still sustainable?", and a workshop which was split into two parts as follows:
Morning; Presentations

Sustainability & renewables - to be a review of "green" solutions and their applicability for archives – how might this work in Africa?
Specifying archival buildings - with the emphasis on the Africa buildings survey and pulling on the relevant results from the survey
Archival packaging - what is its role and how does it support preservation? What do we mean by archival etc.? What is the current situation for African archives to source and purchase archival quality?

Afternoon; Visit to National Archives, to include:

The tour will include visits to the storage areas and conservation studio; will assess packaging, environmental monitoring and housekeeping. The tour will also include a visit to reprographics/digitisation department to view equipment and projects in progress ands view public search room areas to review the use of collections and methods of handling and security of collections.

A report is available here

In addition, I was also asked to visit the National Archives of Cameroon, to meet with the Director and Emilie Leumas (Chair of the Expert Group on Emergency management and Disaster Preparedness), to discuss the proposal for a new archive building. Emilie and I produced a short report to provide guidance and advice on building and collection standards.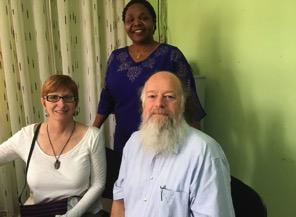 This is the twice-yearly newsletter of the International Council on Archives and in the edition published in April 2019, there is an interview with me!
This was a really nice experience, and I am most grateful to ICA and especially Emma Cummings (ICA New Professional) who planned the questions and did the interview.
Not sure if it is a good thing to have ones thoughts down in print – all seems a bit final!
You can read the interview on the two attached pdf scans.
I am aware that my recent changes in work levels and my standing down from the Expert Group in ICA has implied to some that I have retired.
This is not the case! I am still going, and still interested in projects, so don't forget me!