Recent News
Collection Care
I have been working (as the primary author) with the ICA's Training Programme Manager, Margaret Crockett, to develop an online training course on Collection Care for archives. This was commissioned by ICA, and we have been working on this throughout the Pandemic years. This course will join four existing courses available on the ICA's online training platform:
Understanding and using the Universal Declaration on Archives
Organising family archives
Introduction to Records Management
Managing digital archives
https://www.ica.org/en/training-programme
More courses are being commissioned from subject matter experts and these will be added to the portfolio as an ongoing project. They are a valuable and demonstrable resource for ICA members in whatever country they are based. Currently all courses are available in English and French and consist of separate sections utlising PowerPoint slides with a recorded commentary, which is also supported by the script of the spoken text. Each section also has an Exercise and a quiz that needs to be successfully completed to move on to the next section.
My Collection Care course will take 50 hours to complete, so it is very comprehensive, and is further supported by a range of learning resources, including a glossary and a bibliography. It consists of ten sections:
Introduction
Terminology and ten agents of deterioration
Risk
Archival media and formats
Decay in physical archives
Specifying archive buildings
Managing the building – fire
Building risk and security
Sustainable building options
Environmental monitoring
Insects and pests
Mould
Handling and cleaning
Specifying shelving
Use of packaging (two parts)
Conservation
Collection surveys
Disaster planning
Preservation policy
Wrap up
I am delighted, and very honoured, to be named as a Fellow of the International Council on Archives. The ICA Fellowship is the highest honour that the organisation can bestow on a member of the international archives' community, and I join a very august list of other Fellows.
This is particularly important to me, and I hope the profession of conservation, as I am the only Conservator on the list. I guess this is some kind of achievement!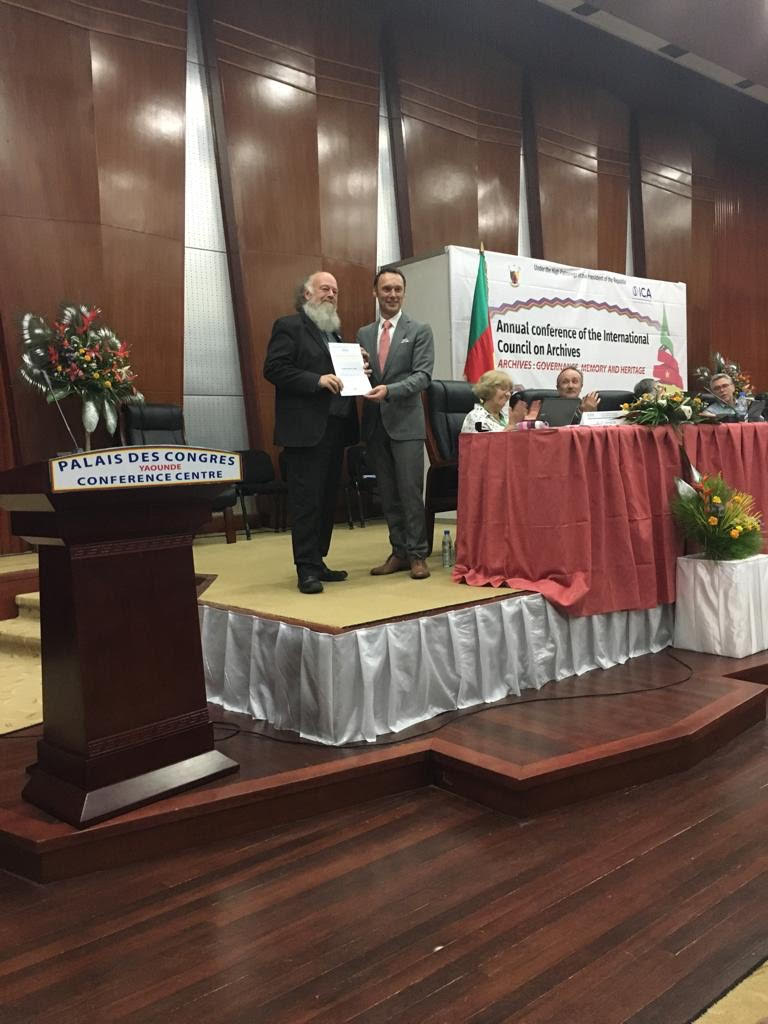 This was a double award evening as I also received a "Certificate of Recognition" for my work as chairperson of the ICA Expert Group on Archive Buildings and Environments - I stand down in January 2019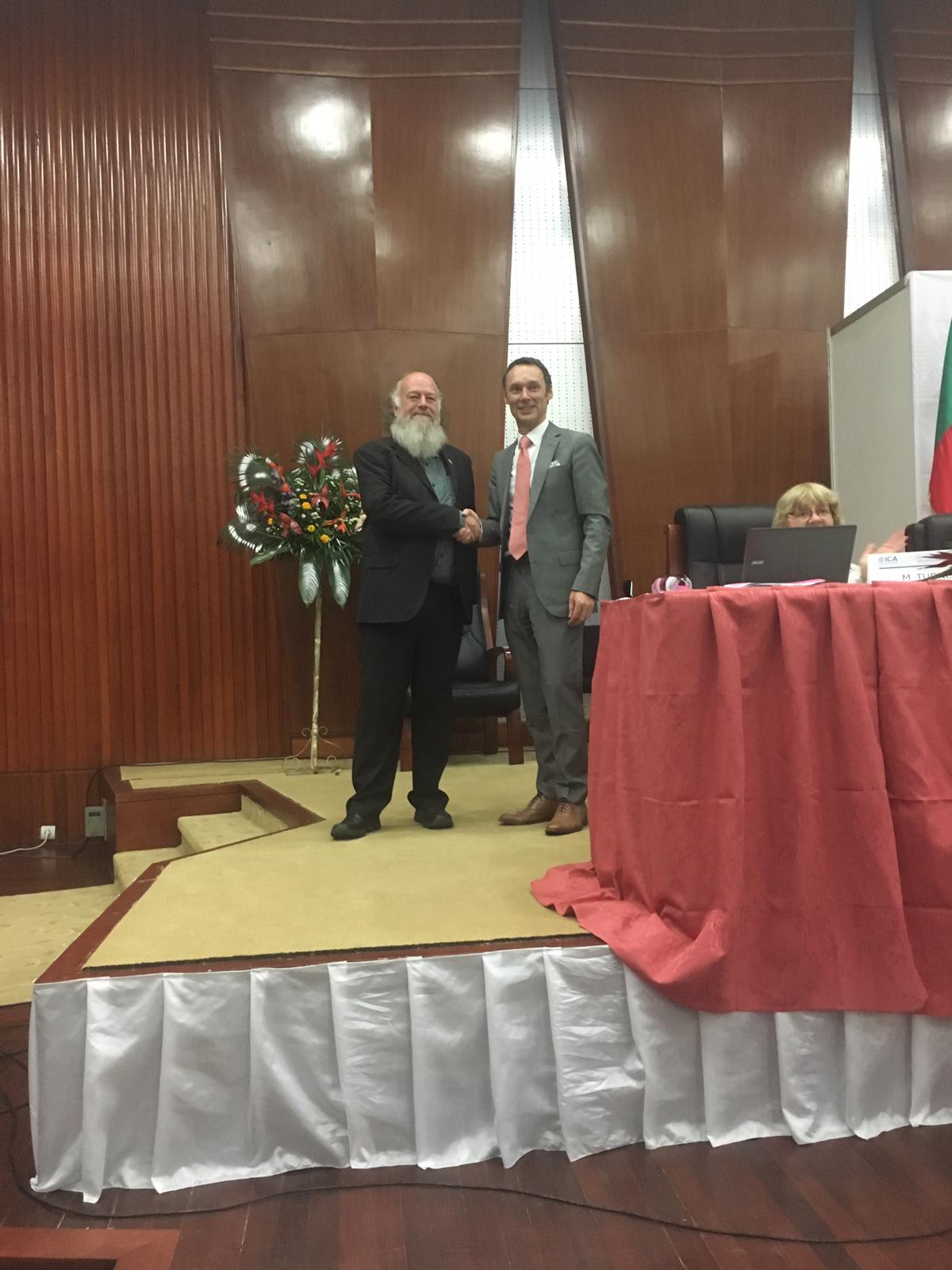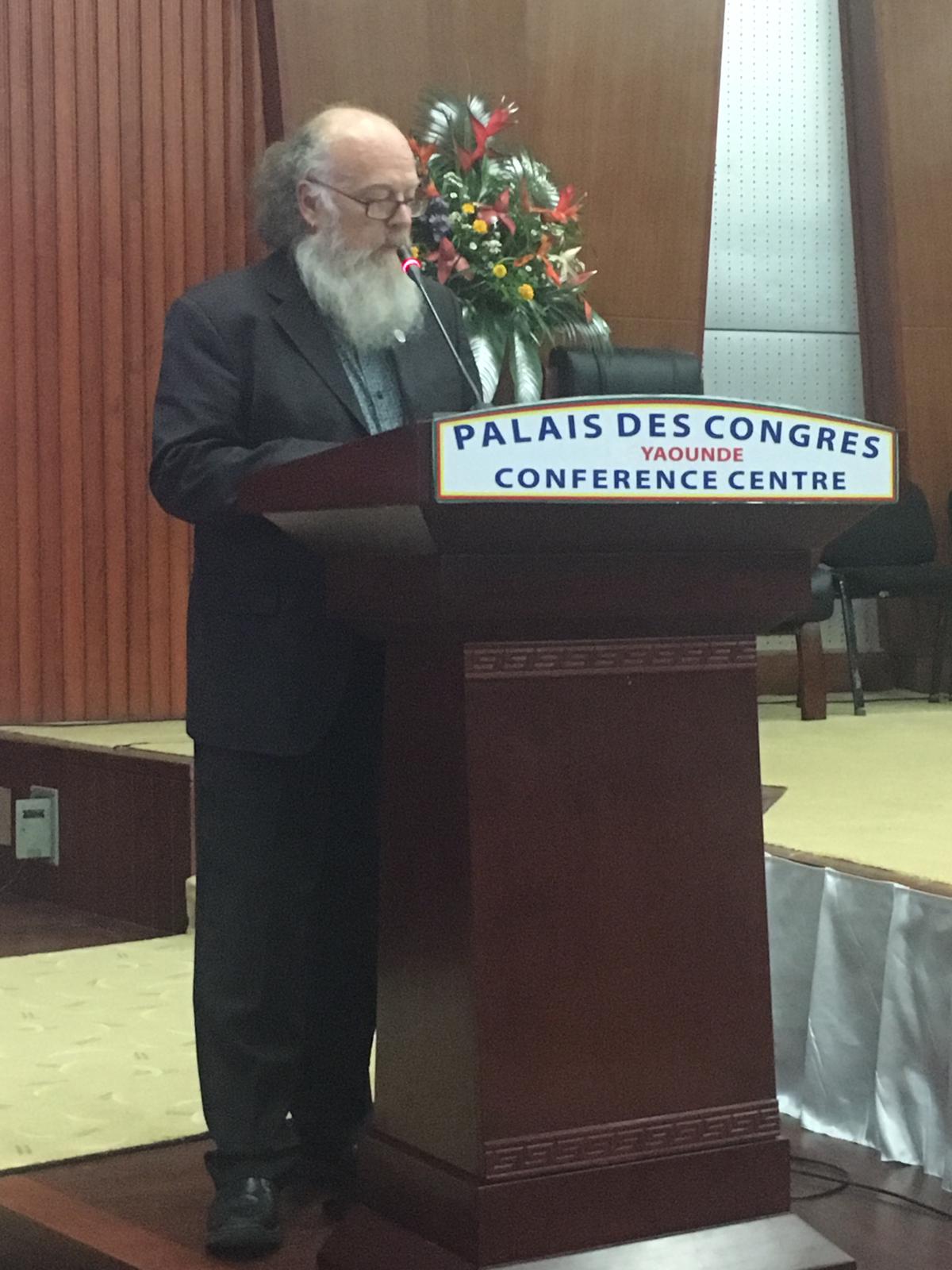 This is the twice-yearly newsletter of the International Council on Archives and in the edition published in April 2019, there is an interview with me!
This was a really nice experience, and I am most grateful to ICA and especially Emma Cummings (ICA New Professional) who planned the questions and did the interview.
Not sure if it is a good thing to have ones thoughts down in print – all seems a bit final!
You can read the interview on the two attached pdf scans.
I am aware that my recent changes in work levels and my standing down from the Expert Group in ICA has implied to some that I have retired.
This is not the case! I am still going, and still interested in projects, so don't forget me!